Ahead of the season 2 premiere of American Gods next month, Starz has debuted a full batch of character banners and some key art. Catch up with Shadow, Mr. Wednesday, Laura, Mad Sweeney and the others…
The second season of
American Gods
has not had the smoothest of journeys to the small screen, but despite losing two showrunners and principal cast member Gillian Anderson in a very short span, Starz's adaptation of Neil Gaiman's celebrated novel will return for its sophomore outing on March 10.
In anticipation, the network has released some key art and a series of character posters which spotlight 9 of the main characters. These guys 'n gal all featured in the first season to some degree, so we should also get another batch introducing the new faces at some point.
Specific plot details remain under wraps (if you've read the book then you'll obviously have some idea where the story goes), but we do know that the action picks up hours after Mr. Wednesday revealed himself as Odin to Shadow Moon in the season 1 finale, as The Old Gods rally to support our heroes in the oncoming battle against Mr. World and his forces.
To view the posters all at once, simply click on the VIEW LIST (ONE PAGE) button below!
Ian McShane As Mr. Wednesday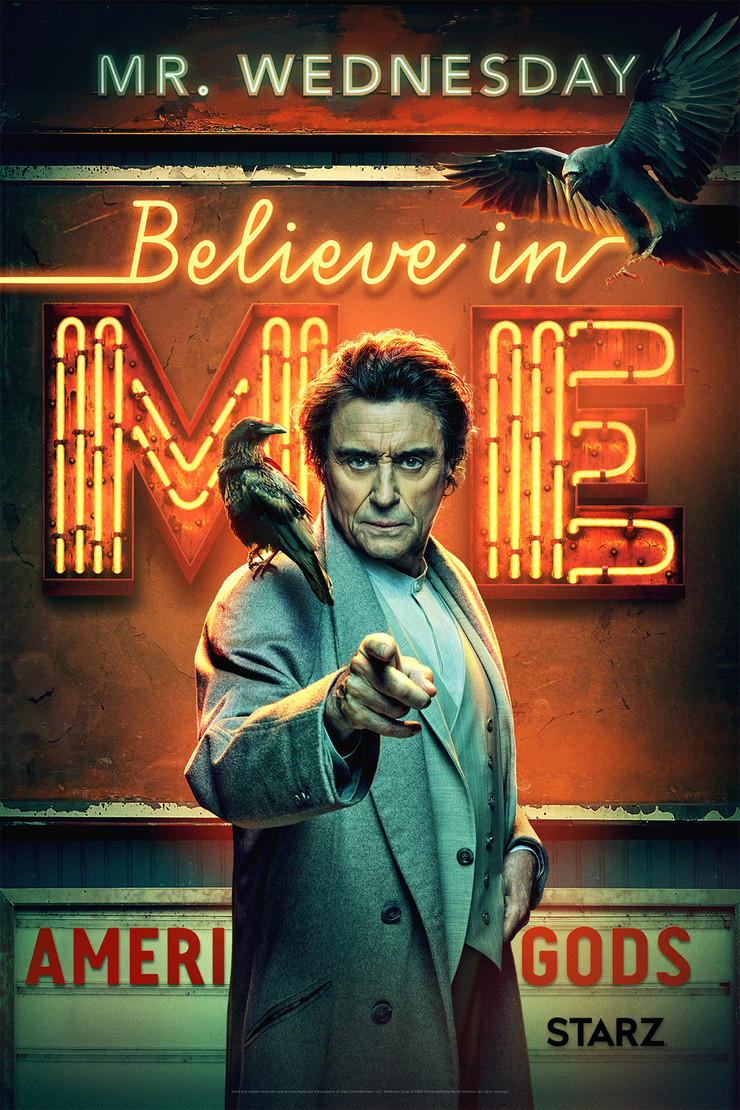 Ricky Whittle As Shadow Moon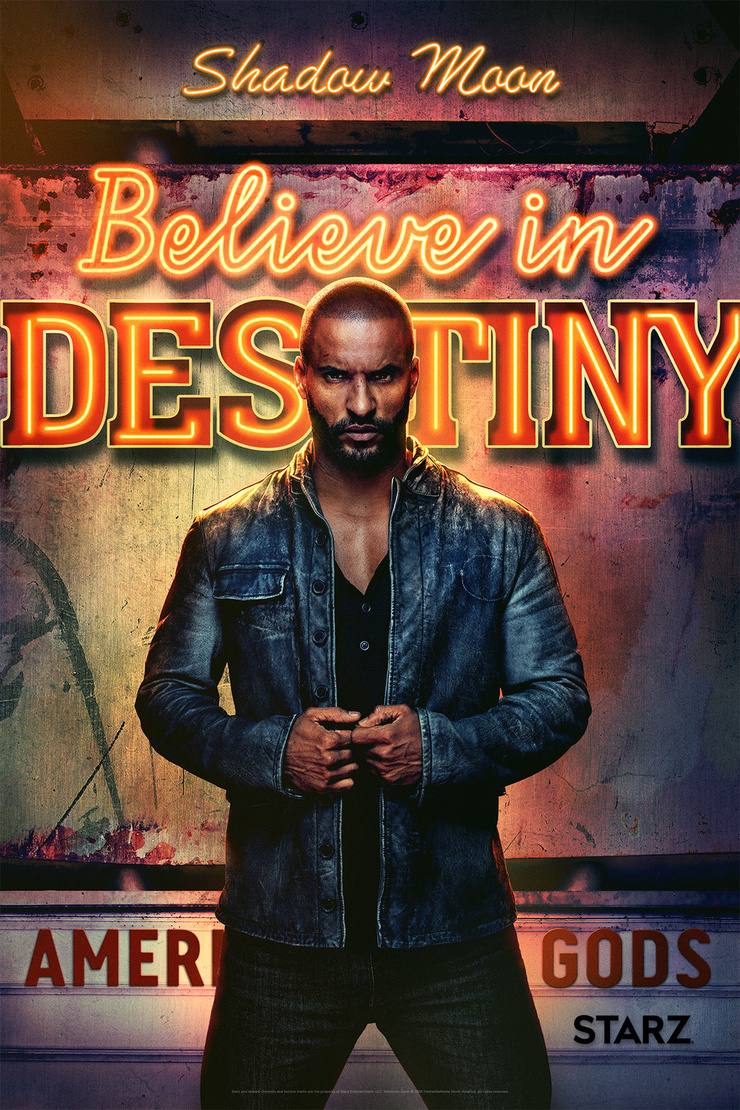 Emily Browning As Laura Moon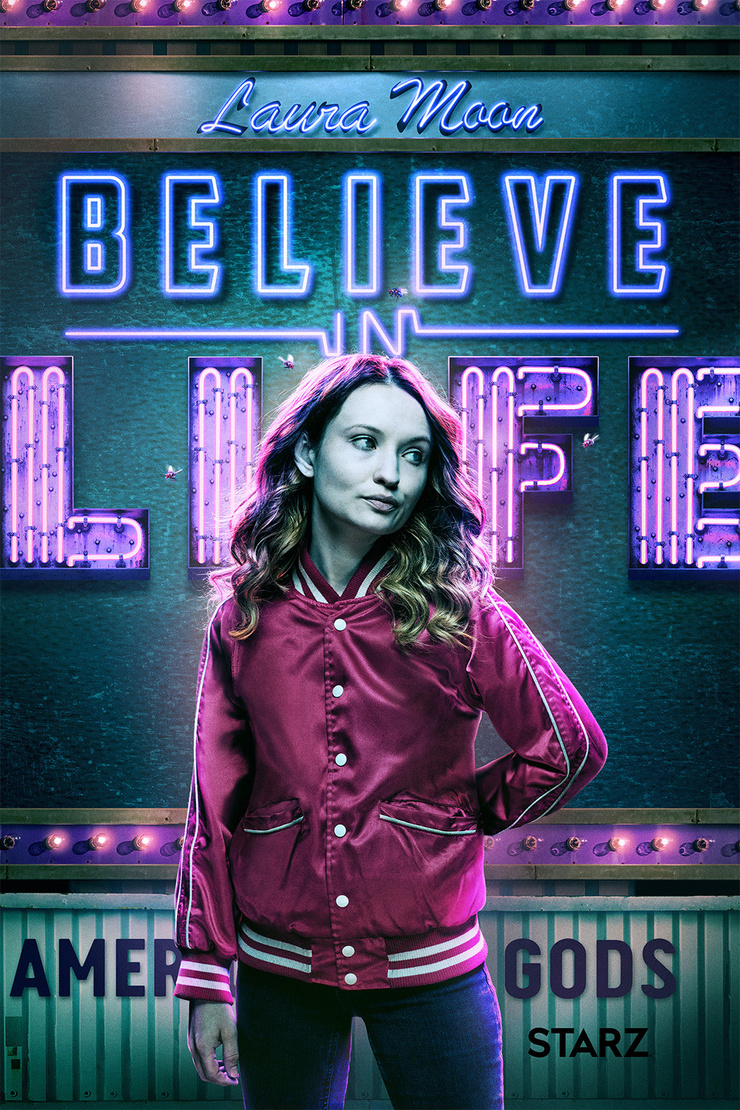 Crispin Glover As Mr. World
Bruce Langley As Technical Boy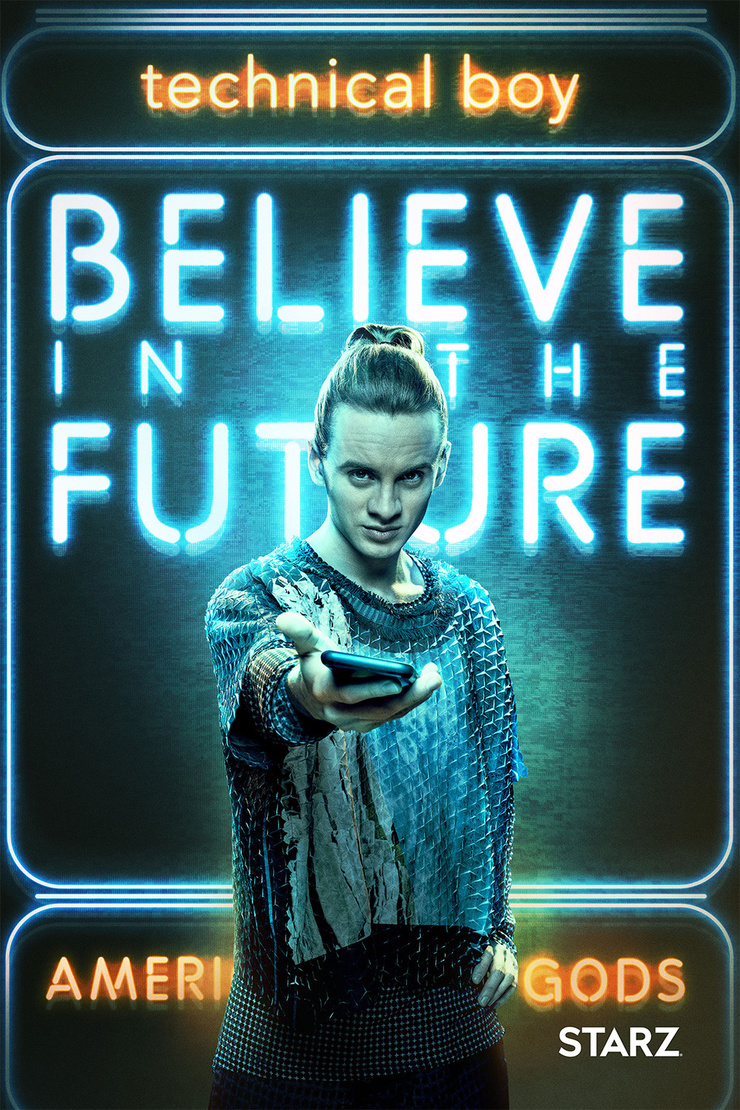 Pablo Schreiber As Mad Sweeney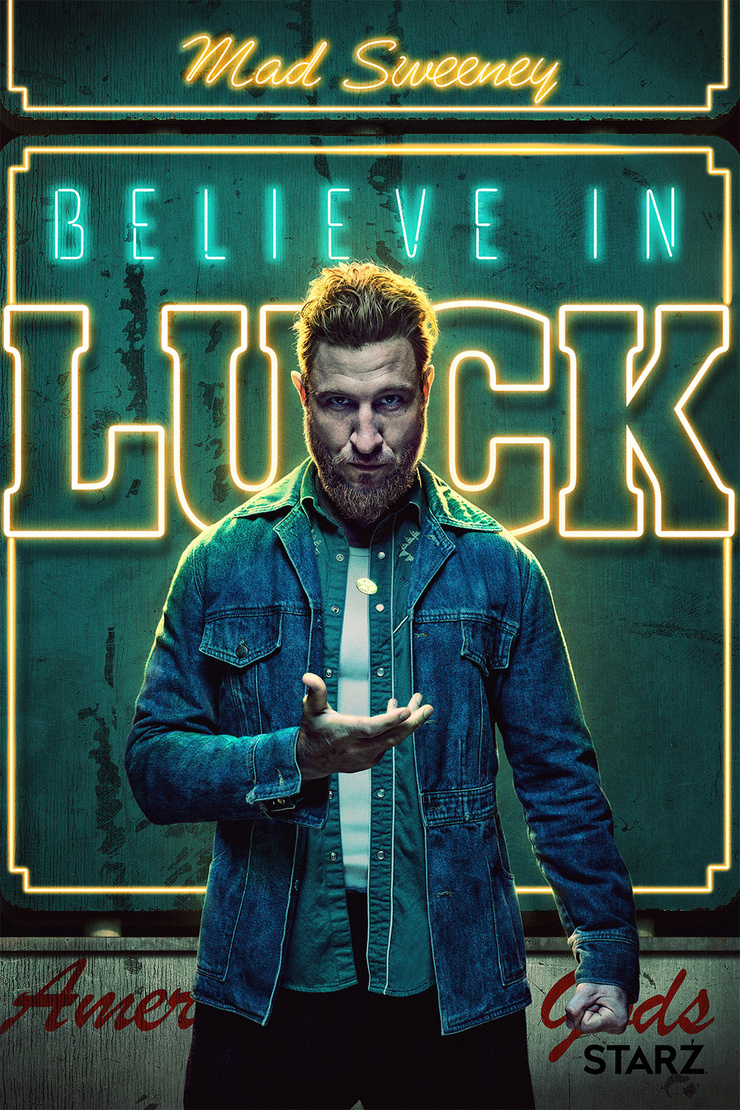 Demore Barnes As Mr. Ibis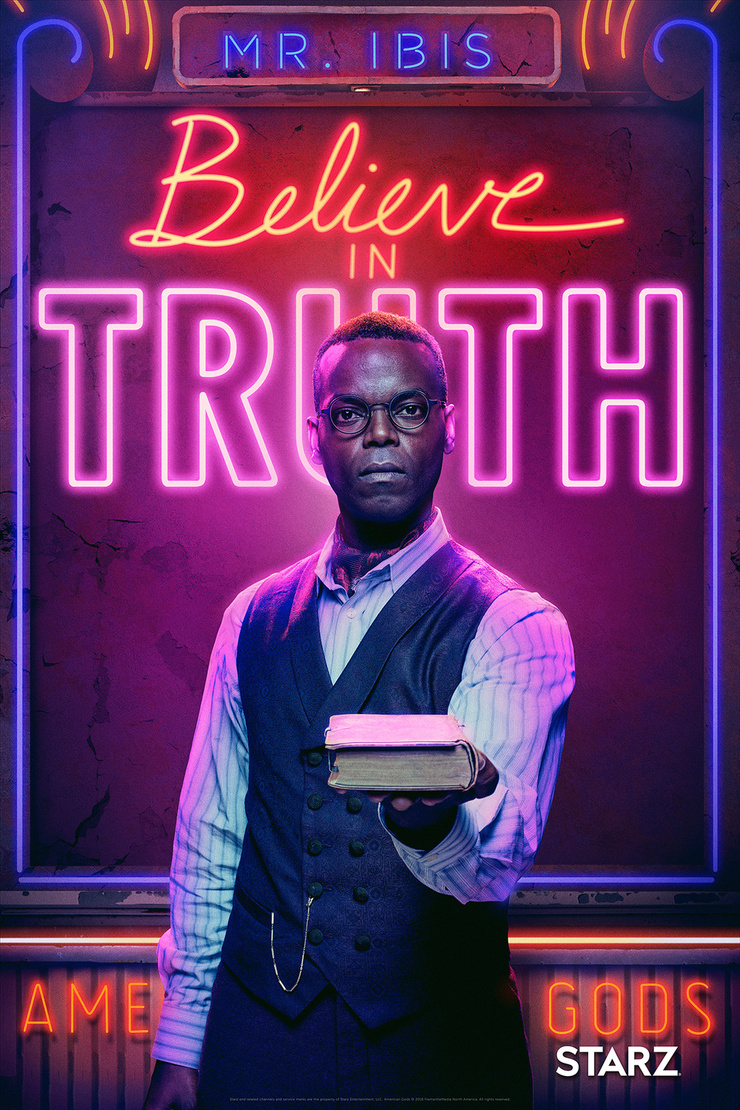 Mousa Kraish As the Jinn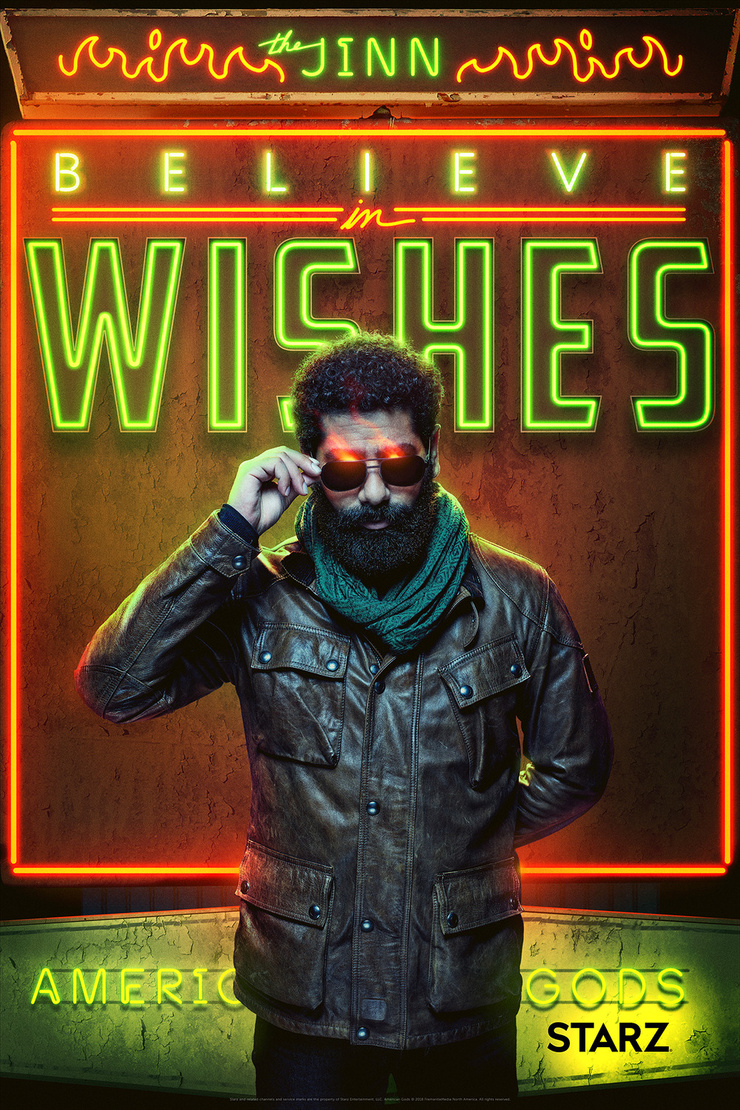 Omid Abtahi As Salim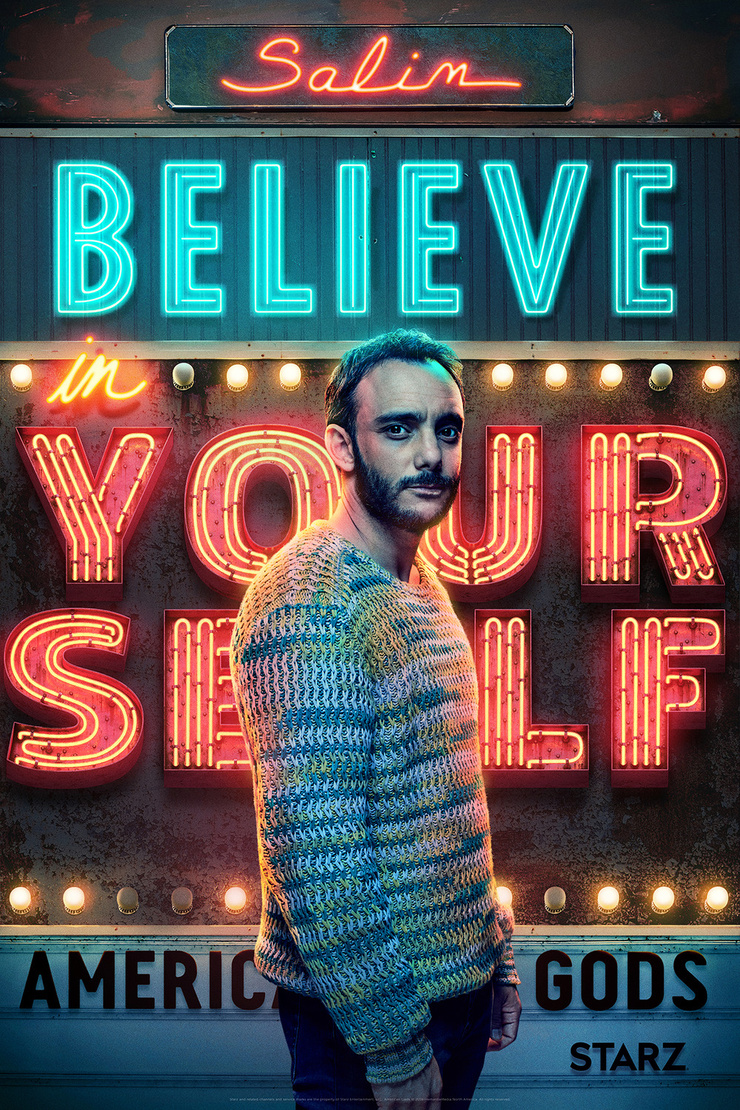 The Gang