This latest TV spot for
Captain Marvel
might as well be a response to the rather silly gripes that the title character came across a little sullen in the previous teasers, because the fun factor is dialed up to 11 here.
The new footage on display sees Brie Larson's heroine woooo-ing it up as she flies through the air, doling out high-fives like they're going out of fashion, and at one point, she even smiles!
Check out the spot below along with the cover for this month's edition of Clak magazine, which features new looks at Maria Rambeau, Talos, Nick Fury, Carol Danvers, and whoever the heel Jude Law is playing.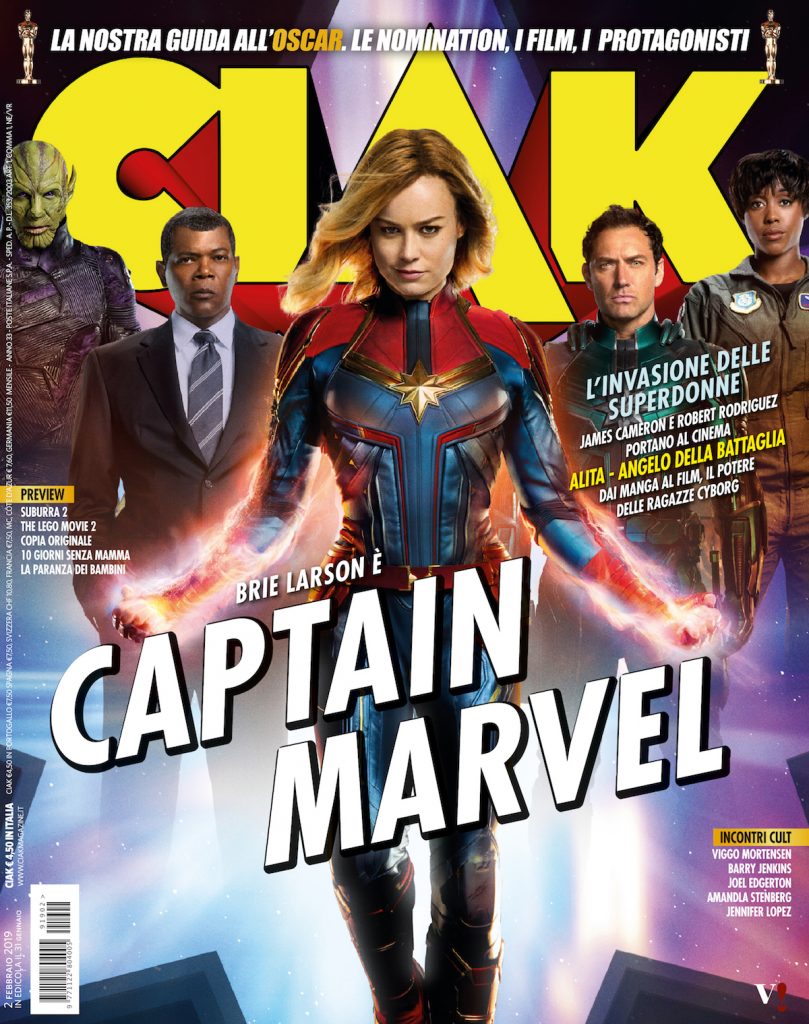 Set in 1995, Captain Marvel follows Carol Danvers, a former U.S. Air Force fighter pilot, as she turns into one of the galaxy's mightiest heroes and joins Starforce, an elite Kree military team, before returning home with new questions about her past and identity when the Earth is caught in the center of an intergalactic conflict between two alien worlds.
Captain Marvel flies into theaters on March 8, 2019.
10 Female-Led Movies Marvel Studios Should Consider After The Release Of CAPTAIN MARVEL
America Chavez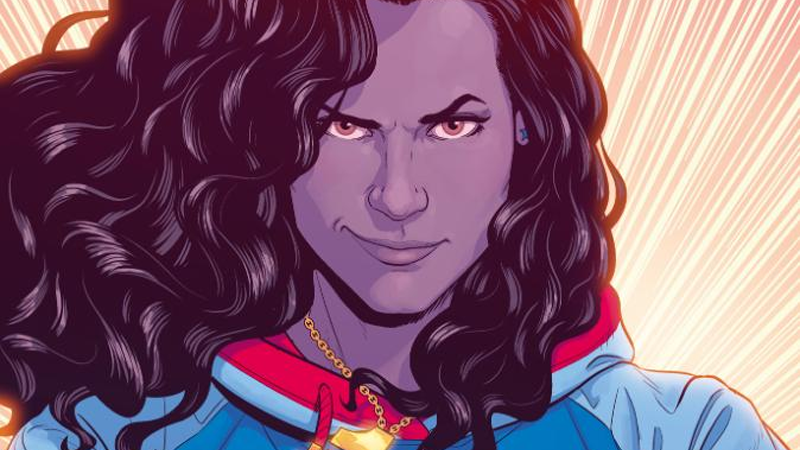 America Chavez probably isn't very high on Marvel's radar for a solo movie, but if the studio ever decides to focus more on the interdimensional side of The MCU, Miss America would be the way to go.
First introduced back in 2011, Chavez is an extremely powerful character that has the ability to kick holes in reality, which would allowing for plenty of alternate reality exploration and open up the endless possibilities of The Multiverse.
A long-shot for sure, but you never know!
Ms. Marvel
A far more likely candidate for her own movie is Kamala Khan, who took up the mantle of
Ms. Marvel
when Carol Danvers was promoted to Captain.
Khan is a shape-shifting teenager who became Marvel's first Muslim character to headline her own comic book, and while her introduction was viewed as a "gimmick" by some at first, she has since risen in popularity.
Several high-profile stars such as Riz Ahmed and Mindy Kaling have already expressed interest in being a part of a Ms. Marvel film, so it's something Marvel might well take a look at.
Thor
Another character that was met with a lot of backlash upon her introduction but has since gained some adoring fans is Jane Foster's Thor, who took up the mantle of The God(dess) of Thunder after The Odinson was deemed unworthy.
Could the MCU follow suit?
We know Chris Hemsworth's contract is up after Avengers 4, and it would be a great way to reintroduce Natalie Portman's character.
Spectrum
We know that Maria Rambeau (Lashana Lynch) is going to be introduced in Captain Marvel, but in the comics her daughter Monica was actually the first character to take up that mantle.
Spectrum is an immensely powerful hero with hard light abilities who has actually come close to transcending mortality as we understand it.
Carol Danvers is only gearing up for her MCU debut so it'd probably be some time before Marvel gave Spectrum any serious consideration, but you can bet they will lay some groundwork very soon!
Scarlet Witch
Black Widow is getting a spinoff, so why not Elizabeth Olsen's Scarlet Witch?
The MCU has barely scratched the surface of Wanda Maximoff's incredible powers, so a solo movie would be a great way to delve deeper into her reality-warping hex abilities and pave the way for some intriguing new storylines in the process.
House of M? Avengers Disassembled? Sign us up.
X-23
Now that Disney officially own the rights to The
X-Men
we know it's only a matter of time before Marvel introduces a new version of Wolverine, but with Hugh Jackman's acclaimed take still fresh in peoples' minds, perhaps
X-23
is the way to go?
Dafne Keen's revelatory performance in Logan showed how much potential Laura has, and while it's a shame we may never get to see her reprise the role, Marvel would be smart to capitalize on the popularity of the character.
She-Hulk
Legal wranglings with Universal means another solo Hulk movie remains unlikely, but what about The Savage She-Hulk?
Jennifer Walters is a character fans have been clamoring to see on the big screen for many years now, so one would assume Feige and co. have at least considered the possibility.
Like Hemsworth and most of the other original Avengers, Mark Ruffalo's contract will soon be up, so why not pass the Green Goliath mantle to Bruce Banner's cousin?
Squirrel Girl
Sure, Squirrel Girl will be making her live-action debut in the New Warriors TV series as played by Milana Vayntrub, but we think the character would also be great for a more light-hearted MCU entry in the vein of the Ant-Man movies.
Many fans still view Doreen Green as a bit of a joke and don't see the appeal, but there's no denying that she also has legions of loyal fans – including Stranger Things actress Shannon Purser, who has expressed interest in bringing The Unbeatable One to life on the the big screen.
This is another long-shot, to be fair!
Spider-Gwen
There are rumors that
Spider-Man: Far From Home
will introduce a new take on Gwen Stacy to The MCU, so why not tease the possibility that she could become Spider-Gwen?
Granted, that would take a bit of explaining since the character exists in a parallel-universe where Gwen was bitten by the radioactive Spider instead of Peter Parker, but there are always ways around that.
At the end of the day, that costume is too damn cool not to see in live-action!
A-Force
That all-female MCU team-up movie we keep hearing about has a decent chance of happening, and we believe
A-Force
is the way to go.
It's true that the big-screen team would look vastly different to the comic book lineup, but there are more than enough characters to put together an awesome roster of heroines, including Black Widow, Valkyrie, Scarlet Witch and, of course, Captain Marvel.
What do you guys think? Did we miss anyone out? Be sure to let us know in the comments down below.