The New England Patriots and the Los Angeles Rams may not have set the world on fire last night at
Super Bowl LIII
, but viewers were treated to the usual array of TV spots and commercials for some upcoming movies and TV shows.
We've already brought you the big Marvel Studios and Disney promos, but plenty of other cool spots – including our first look at Jordan Peele's Twilight Zone reboot and a somewhat bizzare Game of Thrones Bud Light commerial – also aired, and we've gathered 'em together for you guys down below.
We've also included the Captain Marvel and Avengers: Endgame teasers, just in case you fancy another look.
To view the spots all at once, simply click on the VIEW LIST (ONE PAGE) button below!
Hanna
Based on the 2011 movie of the same name, Hanna follows "the journey of an extraordinary young girl, Hanna, as she evades the relentless pursuit of an off-book CIA agent and tries to unearth the truth behind who she is."
The new Amazon Prime Original series stars Esme Creed-Miles as Hanna, Mireille Enos as Marissa Wiegler and Joel Kinnaman as Erik Heller.
The Handmaid's Tale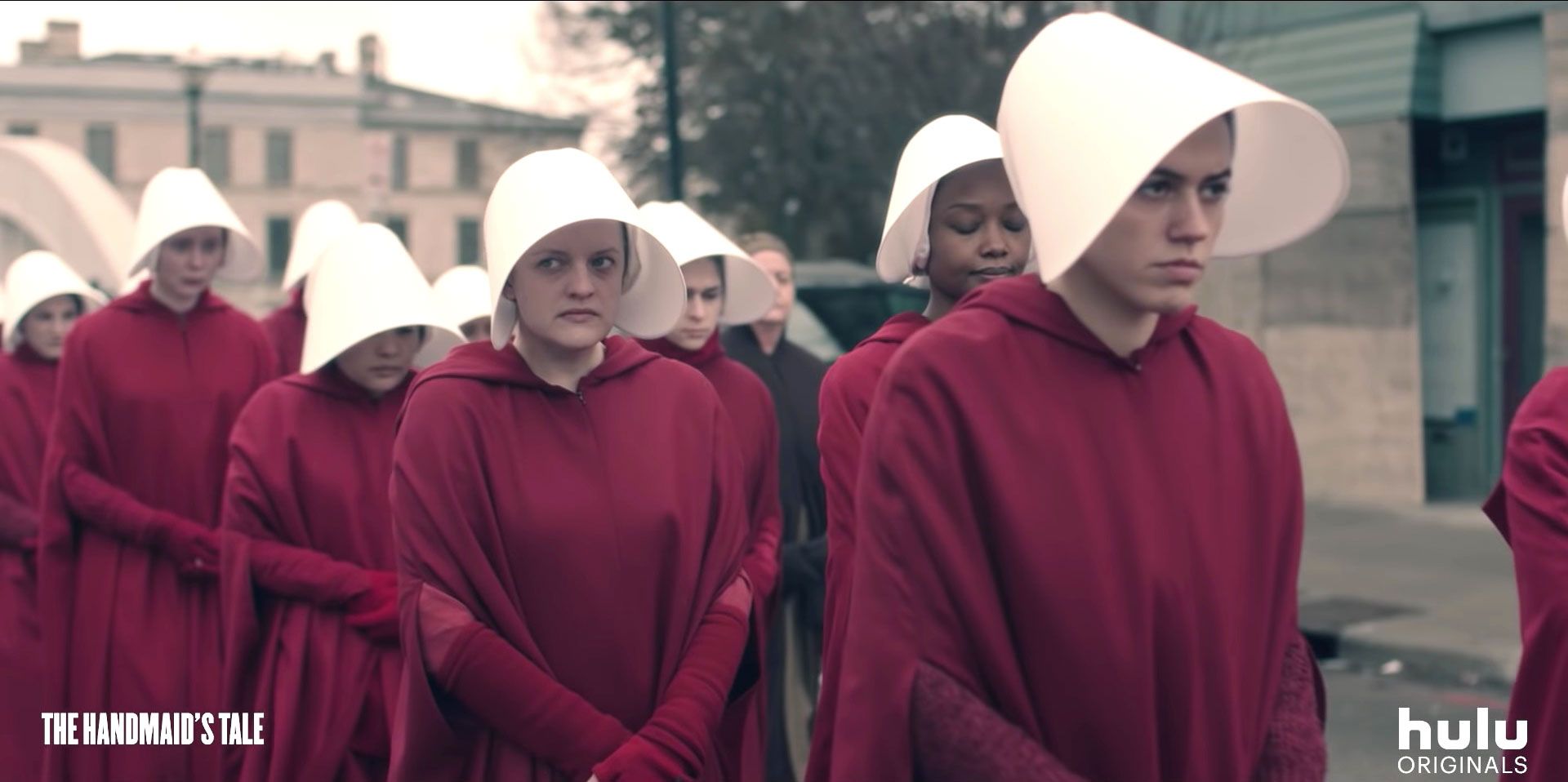 The first full trailer for the third season of Hulu's dark dystopian drama series, The Handmaid's Tale, debuted last night.
Season three is driven by June's resistance to the dystopian regime of Gilead and her struggle to strike back against overwhelming odds. Startling reunions, betrayals, and a journey to the terrifying heart of Gilead force all characters to take a stand, guided by one defiant prayer: "Blessed be the fight."
Wonder Park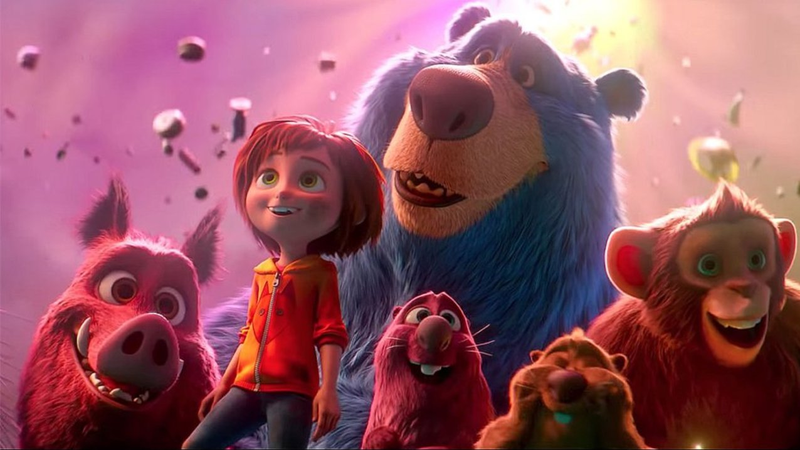 In Wonder Park, A young imaginative girl named June (Brianna Denski) spent her childhood days constructing an amusement park filled with fantastical rides and inhabited by talking animals called Wonderland with her mother (Jennifer Garner) and her friends, but she lost her sense of imagination and wonder after her mother died and growing up, until she finds the real Wonderland in the woods. She needs to team up with the animals to stop the destruction of Wonderland by Chimpanzombies and bring it back to life.
Paramount Pictures' upcoming animated adventure features the voice talent of Brianna Denski, Matthew Broderick, Jennifer Garner, Ken Hudson Campbell, Kenan Thompson, Ken Jeong, Mila Kunis, John Oliver, Kath Soucie, David Cross, Norbert Leo Butz, and Kevin Chamberlin.
Alita: Battle Angel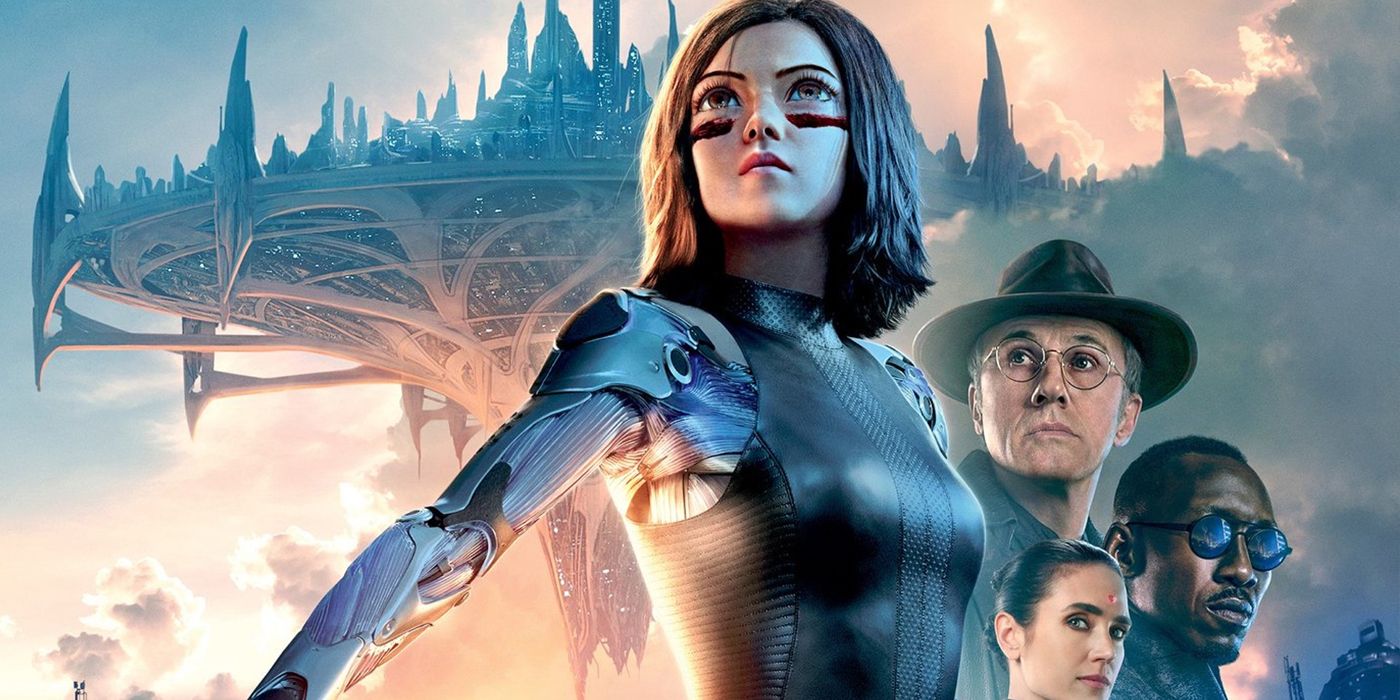 This latest look at Robert Rodriguez's Alita: Battle Angel features some new footage of the warrior cyborg (Rosa Salazar) in action.
The James Cameron-produced manga adaptation received a mixed reaction from critics, but pay no attention! It's far from perfect, but there's plenty to love so be sure to check it out for yourselves.
Our Planet
Last night, we got our first look at Netflix's new David Attenborough series, Our Planet, which launches on the streaming service on 5 April.
The eight-part series will explore the 'unique and precious wonders of our natural world', focusing on the breath and diversity of habitats across the world -from the remote Arctic wilderness and mysterious deep oceans to the vast landscapes of Africa and diverse jungles of South America.
Us
We also got a new look at Get Out director Jordan Peel's Us, and it's seriously creepy stuff.
Black Panther stars Lupita Nyong'o and Winston Duke reunite to play a couple who take their two kids on summer vacation with some friends, only to discover twisted versions of themselves on their property. From there, it looks like things are going to get even more disturbing as the family must fight to stay alive against enemies that know their every thought and move.
The Twilight Zone
Super Bowl viewers thought they were experiencing technical difficulties just before the big game returned for its second half, but it turned out to be the mind-bending first teaser for Jordan Peele's upcoming reboot of The Twilight Zone.
We still don't know a whole lot about this new take on the classic sci-fi/horror mystery series, but it certainly looks like it'll retain the vibe of Rod Serling's original show.
Game Of Thrones
HBO aired a humorous Game of Thrones-themed commercial for Bud Light, and while it didn't actually feature any footage from the show's final season, we did get to see The Mountain in action and a dragon… umm, burning everyone to cinders.
Can we just get that trailer please!
Scary Stories To Tell In The Dark
For horror fans, the highlight of the Super Bowl was getting to see the first footage from Guillermo del Toro's big-screen adaptation of Alvin Schwartz's Scary Stories to Tell in the Dark.
Each video is very brief, but there's enough here to give us an unnerving idea of what to expect from the film, which is set to hit theaters on August 9.
Captain Marvel
Avengers: Endgame