A few weeks ago, the trades reported that
Spider-Man
helmer Sam Raimi was in talks with Marvel Studios to replace Scott Derrickson as
Doctor Strange in the Madness of the Multiverse
's director. It feels like a match made in heaven, and the filmmaker joining the Marvel Cinematic Universe is something definitely worth getting excited about.
Now, some fuel has been added to the fire as Raimi has dropped out of London's Monster Mania Con next month due to filming commitments.
As far as we know, he's not currently working on anything else, so chances are Raimi is gong to be busy prepping the Doctor Strange sequel. Confirmation that the director is attached to the movie probably won't come our way until production officially begins, but In The Multiverse of Madness is definitely in safe hands with him following Derrickson's departure.
We'll hopefully have a more concrete update soon, but as sad as it was to lose the follow-up's original creative team due to typical "creative differences," it could ultimately prove to be the best thing that's happened to this movie…especially if it leads to a cameo from Tobey Maguire as Spidey!
Just been informed that SAM RAIMI is forced to postpone his appearance @MonsterManiaCon due to filming. We hope to have him at one of our future shows. pic.twitter.com/hgdbRysiG7

— MONSTER-MANIA CON (@MonsterManiaCon) February 21, 2020
To take a look at some recently revealed Avengers: Infinity War and
Avengers: Endgame concept art, hit the "Next" button below!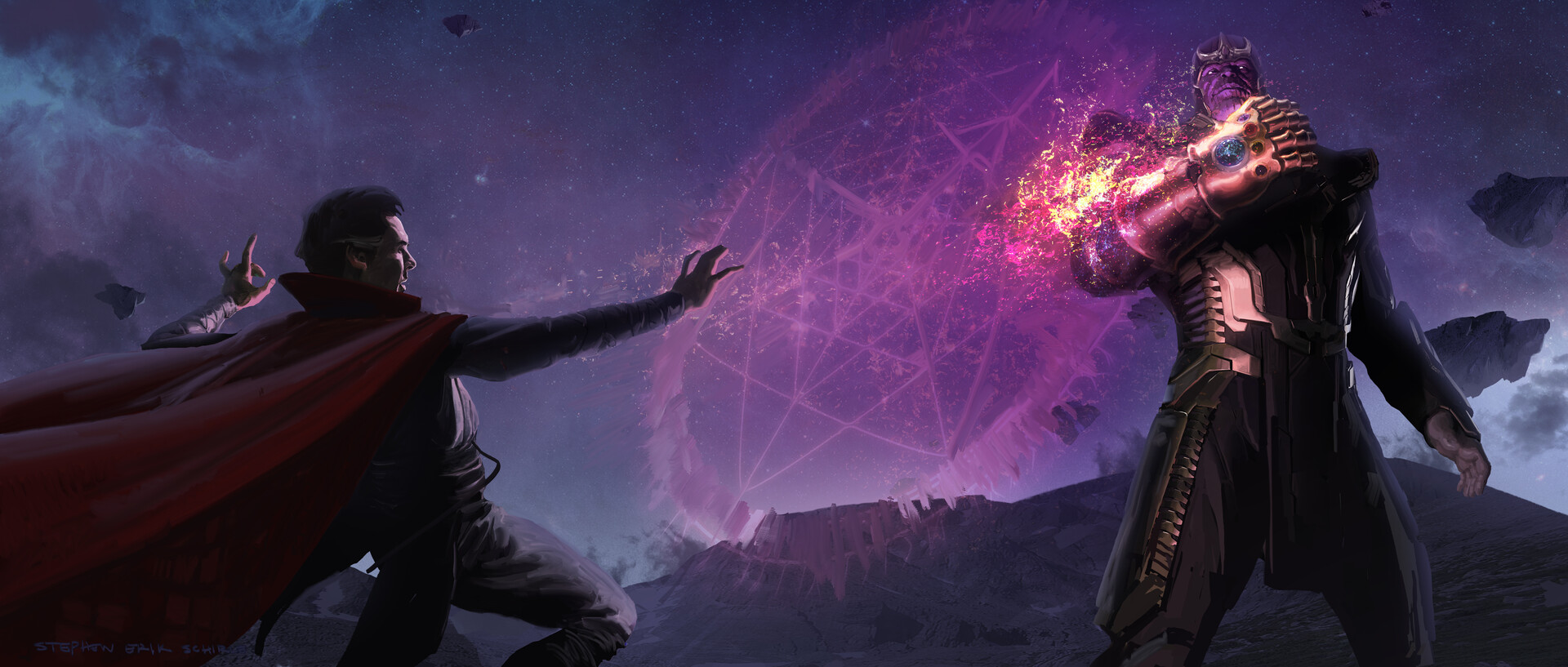 Doctor Strange comes face to face with the Mad Titan here, but it's clear that the Sorcerer Supreme's power is no match for him.
This was a battle we saw plenty of in Avengers: Infinity War, and it didn't end well for Strange there either, but the setting here looks quite a bit more foreboding as Thanos stands tall.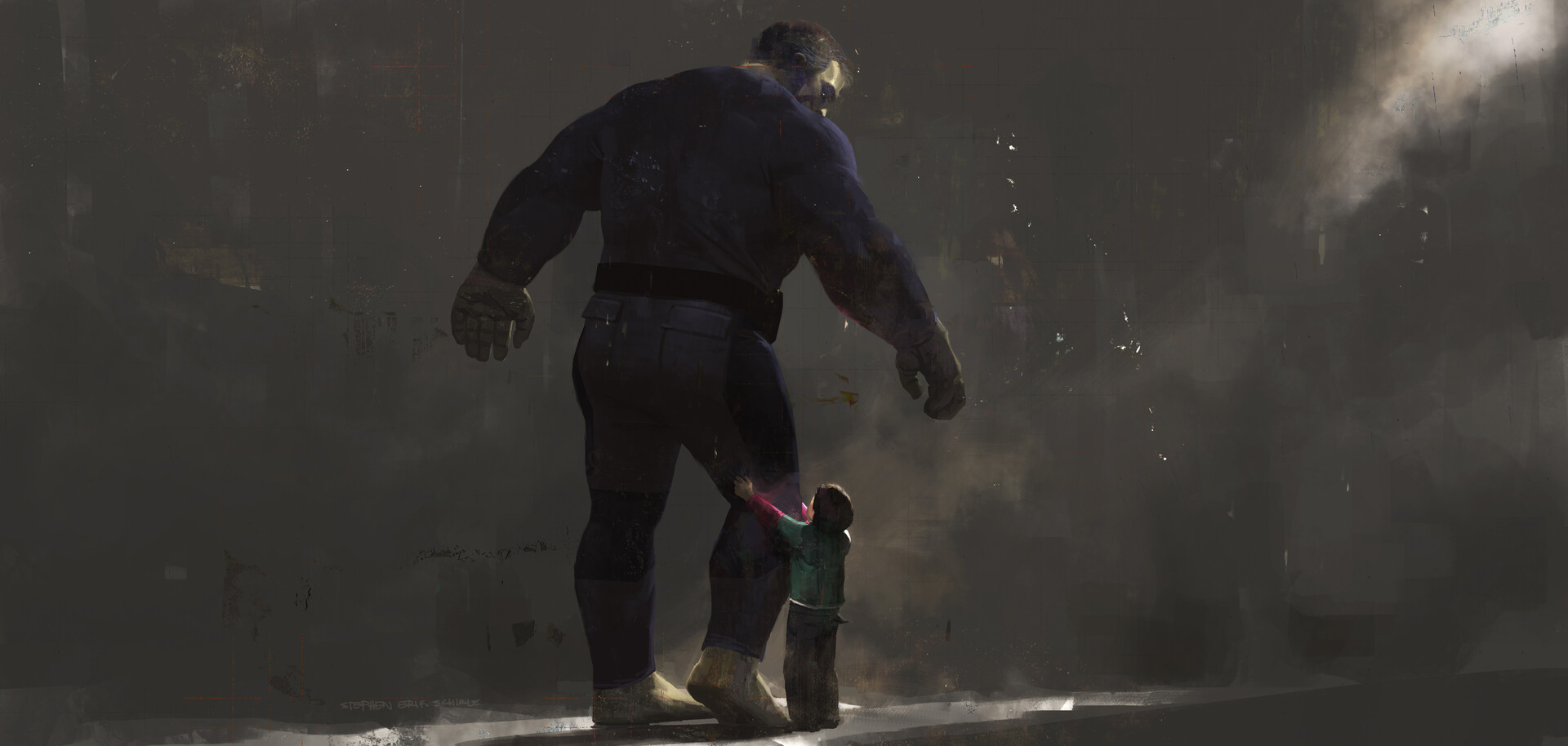 Once feared by the world, The Hulk had become a hero by time we met his "Smart" form in Avengers: Endgame. That's something which is evident from this shot of a kid clearly happy to meet the Jade Giant.
This would have been a sweet moment, but the selfie sequence had a similar impact!


The present-day version of Nebular spies on Thanos and his Black Order, and it definitely would have been no bad thing to see the unofficial Avengers be a little more pro-active here.
As it stands, some mechanical issues meant she quite easily fell into Thanos' hands.


Avengers: Infinity War didn't have a lot of time to spend on the romance between The Vision and Wanda, but it was clear that they were in love.
That just made it all the more tragic when Thanos tore the Infinity Stone from the hero's head.

Doctor Strange has been defeated, and this looks a lot like what we saw in the movie itself.
However, it seems like the Sorcerer Supreme may have taken a real beating from Thanos, and it's hard not to wonder whether Marvel Studios considering killing him during this battle.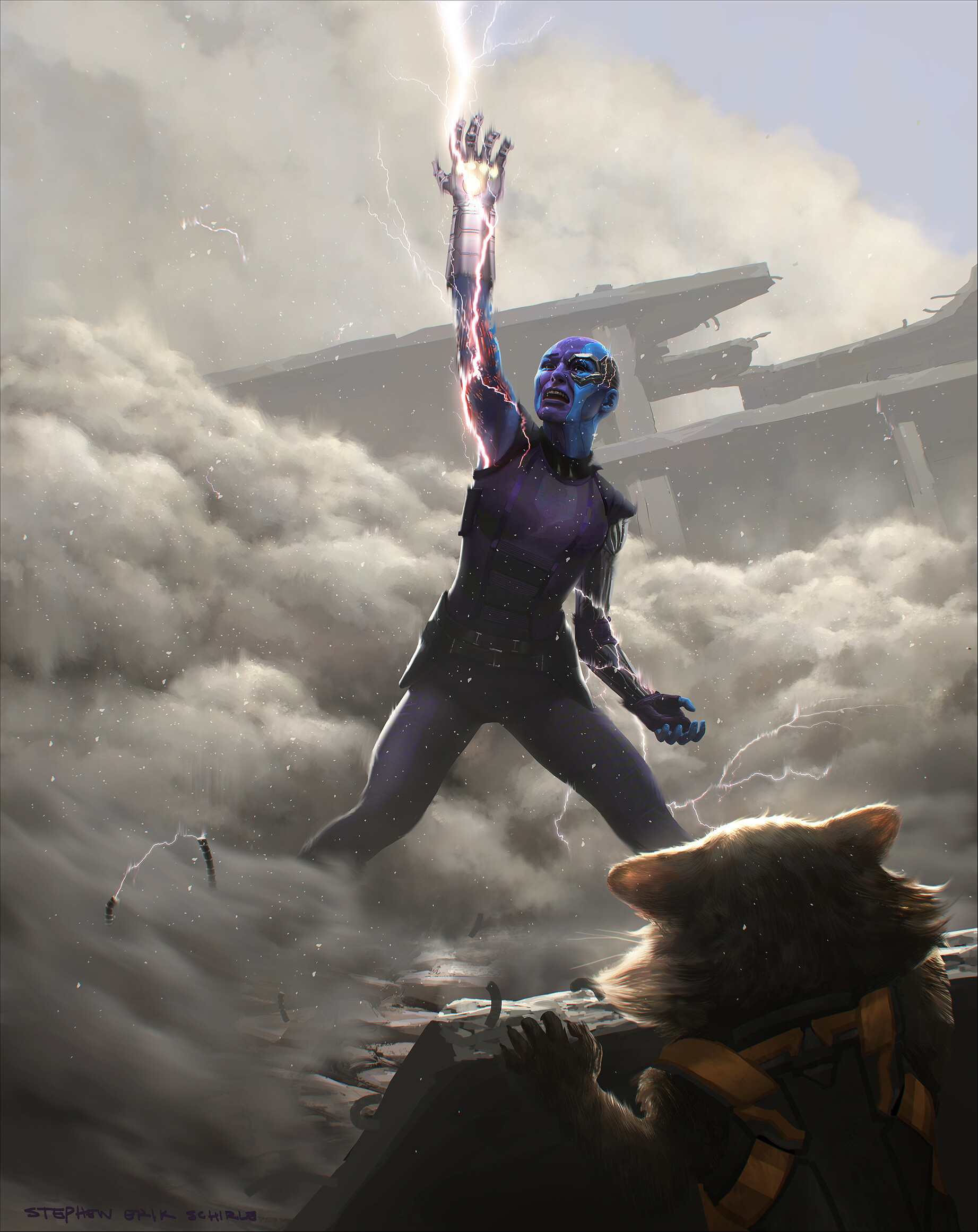 In the comic books, Nebula uses the Infinity Stones to restore her good looks and defeat her father.
Clearly, that something the Russo Brothers considered for Avengers: Endgame, but it looks like the strain of that is quite literally tearing the anti-hero apart here.


Bringing "Smart Hulk" to the big screen was a ballsy move on Marvel Studios' part.
After all, the character may have completely bombed on screen, but the Russos nailed it. Here, we see this intelligent version of the Green Goliath sitting down and pondering his future.


Thanos threw Gamora to her death in Avengers: Infinity War, but it seems like that was originally going to happen at some sort of pit rather than the cliff we saw on Vormir.
It certainly makes for an interesting visual, and would have no doubt been every bit as tragic.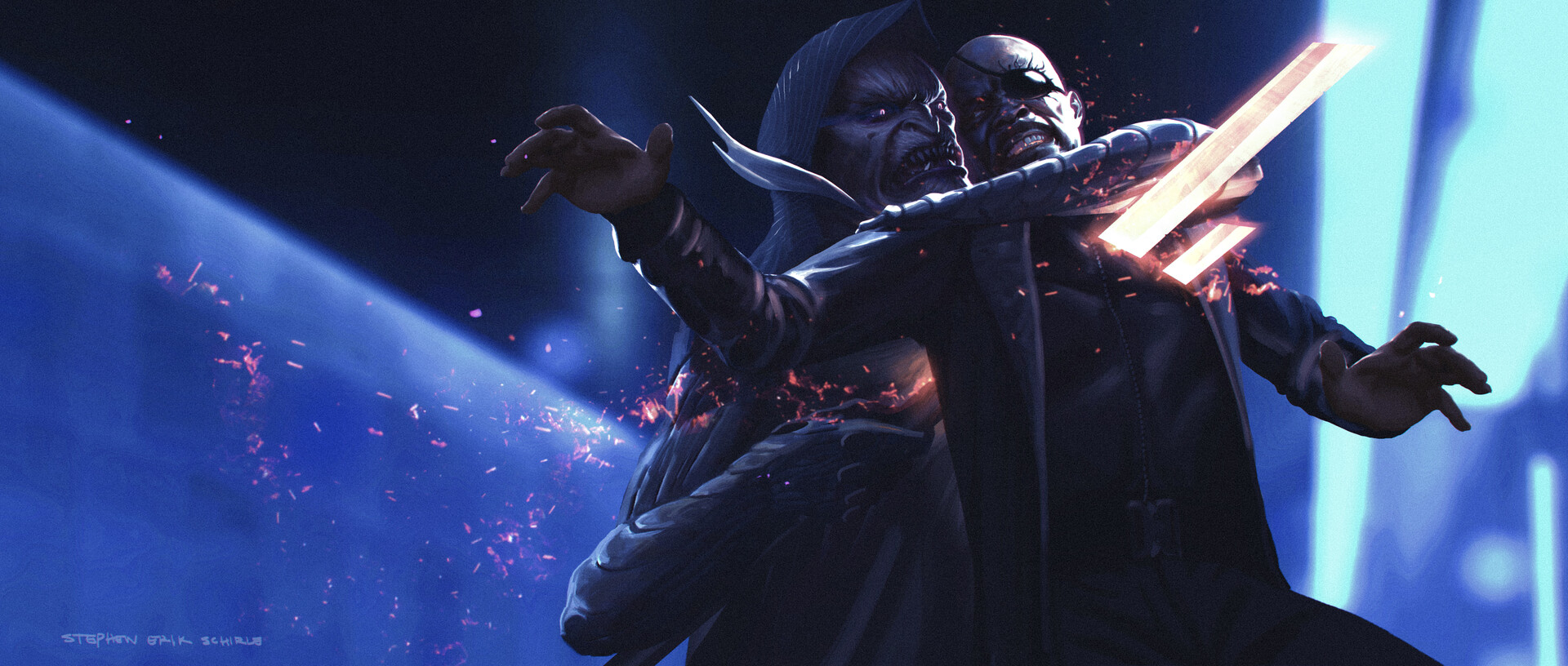 What a way to go for poor old Nick Fury!
The one-time S.H.I.E.L.D. Director was absent from both these movies until the very end of Avengers: Endgame, but it seems Marvel Studios once considered having the forgettable Corvus Glaive end him once and for all.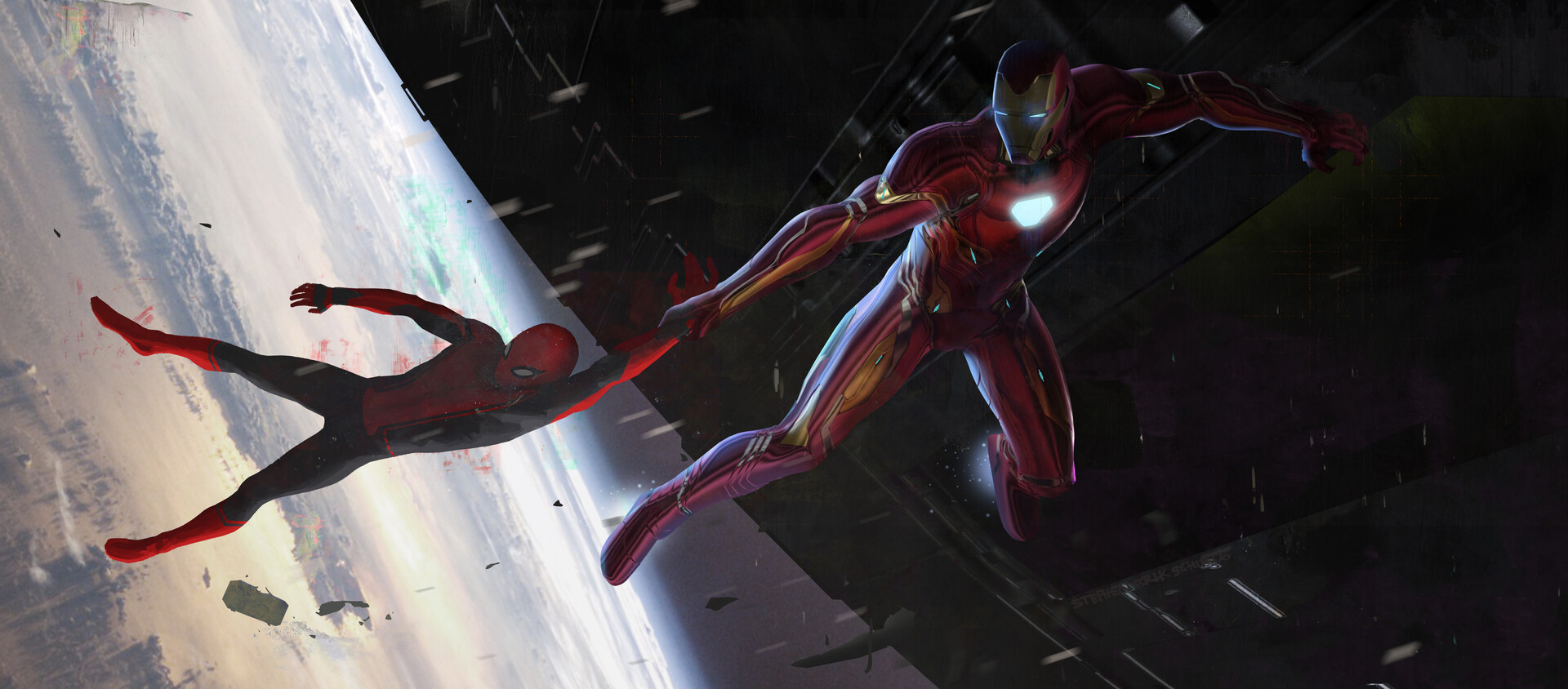 Spider-Man heading into outer space with Iron Man was definitely unexpected, but Tony Stark actually saving Peter Parker and taking him along for the ride is obviously a lot different to what happened in the movie itself.
Interestingly, there's also no sign of the Iron Spider costume here as Spidey seems to be in read and black instead.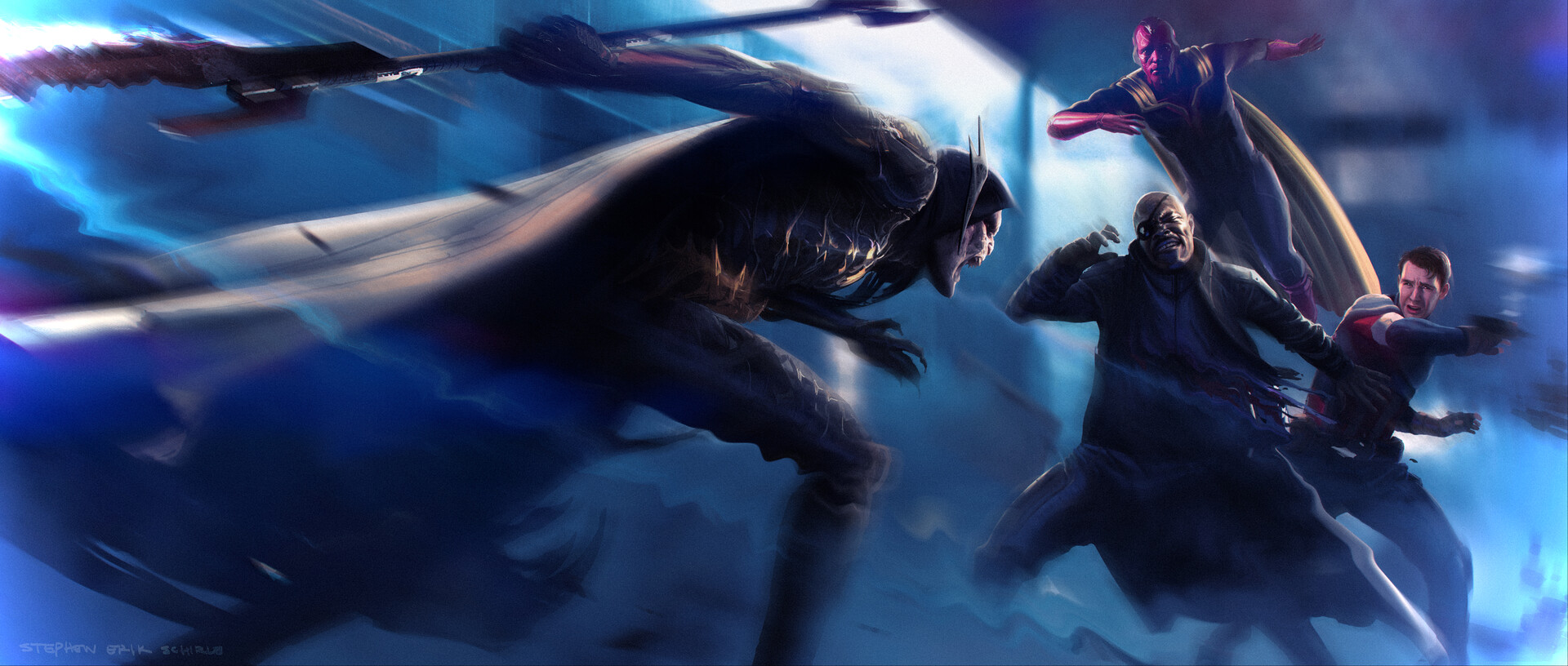 Either Nick Fury was supposed to be part of the Secret Avengers team or he would have tracked them down in Scotland, but this appears to be the fateful moment he would have sacrificed himse to save Steve Rogers.
That would have been quite the way for him to go, but he now lives on in the MCU and is chilling in outer space.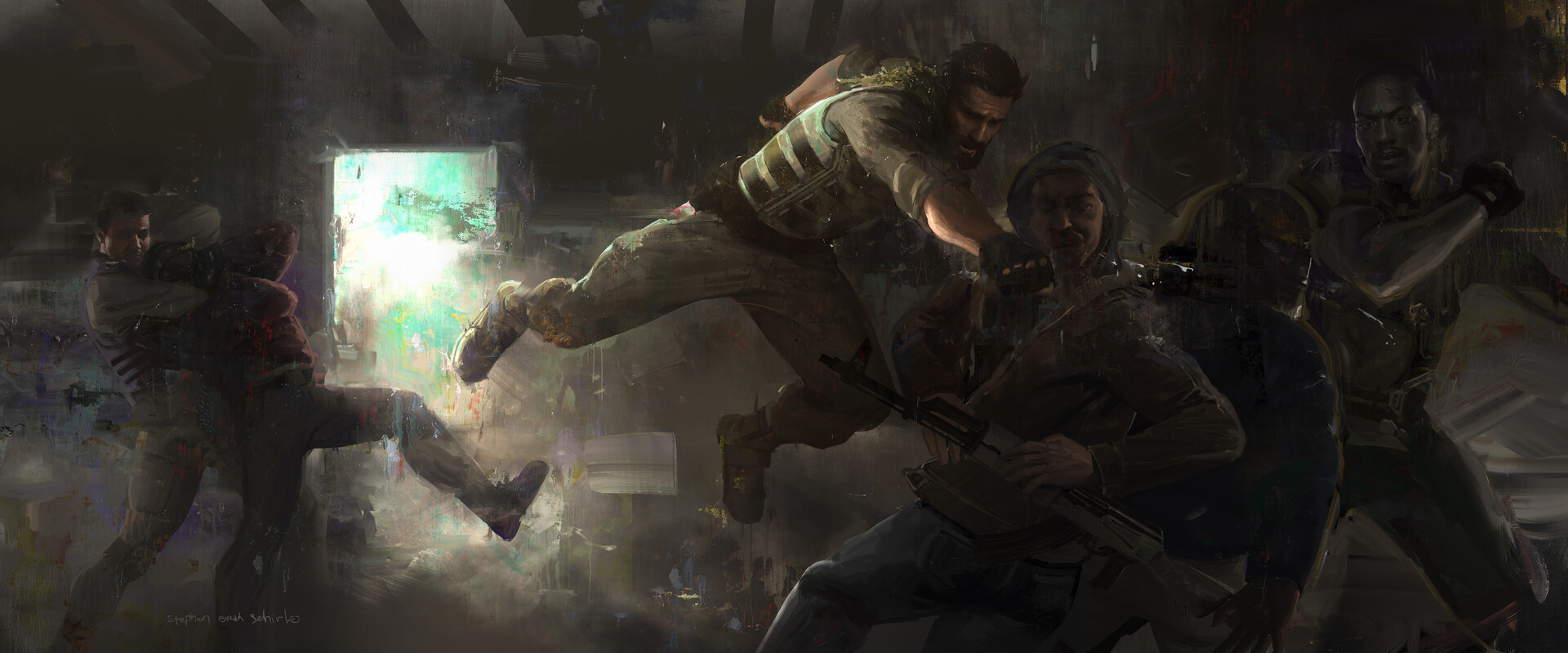 A very different take on Steve Rogers in his Secret Avengers gear, it seems like Sam Wilson and The Falcon were going to join him during this particular mission.
As cool as this would have been, keeping the team in battered versions of their superhero costumes arguably worked a little better.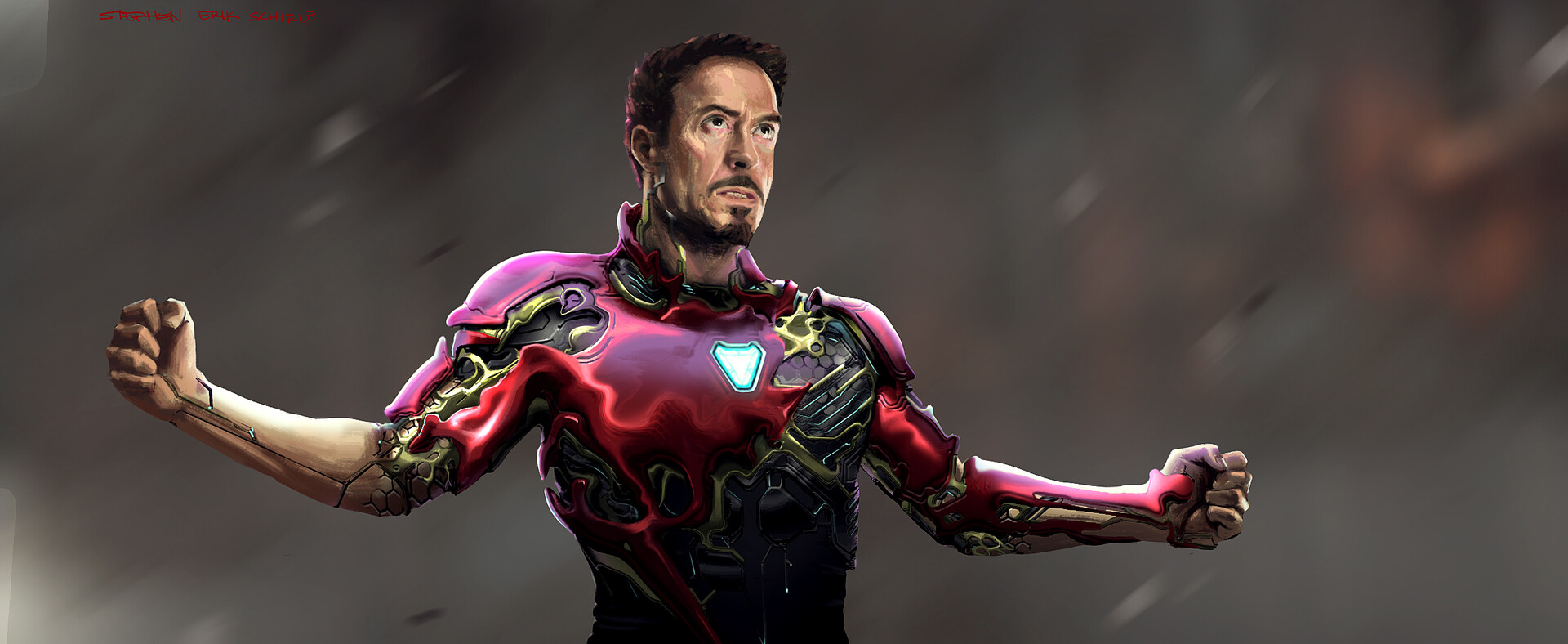 This is an awesome shot of Tony Stark "suiting up," and it definitely looks like the Armoured Avenger is ready for battle.
Marvel Studios' decision to move to this nanotech armour wasn't appreciated by fans who like his actual suits, but it's something that ended up working really well in these movies.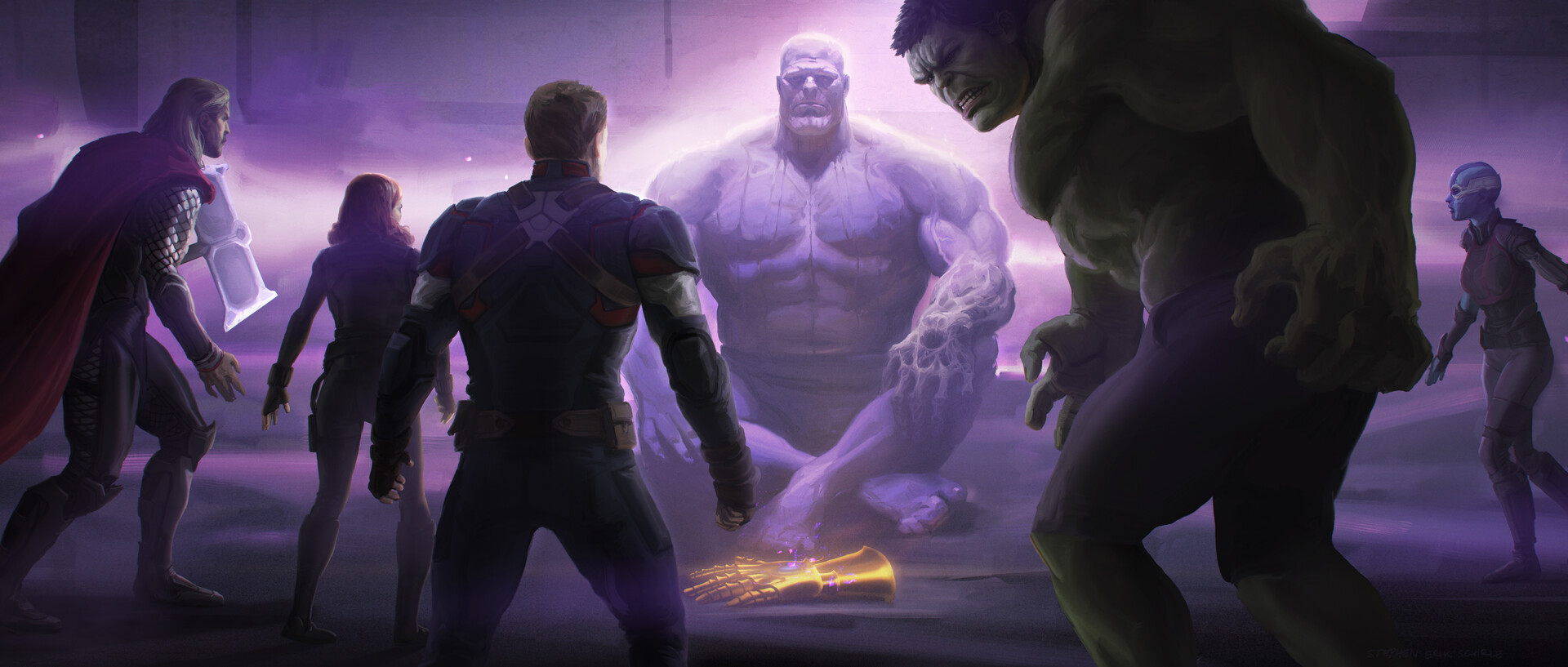 Earth's Mightiest Heroes confront Thanos following the events of Avengers: Infinity War, and it seems like the Infinity Gauntlet is still in one piece, and that he's kept the Stones.
This would have changed what happened a lot, so is likely just from a very early stage in development.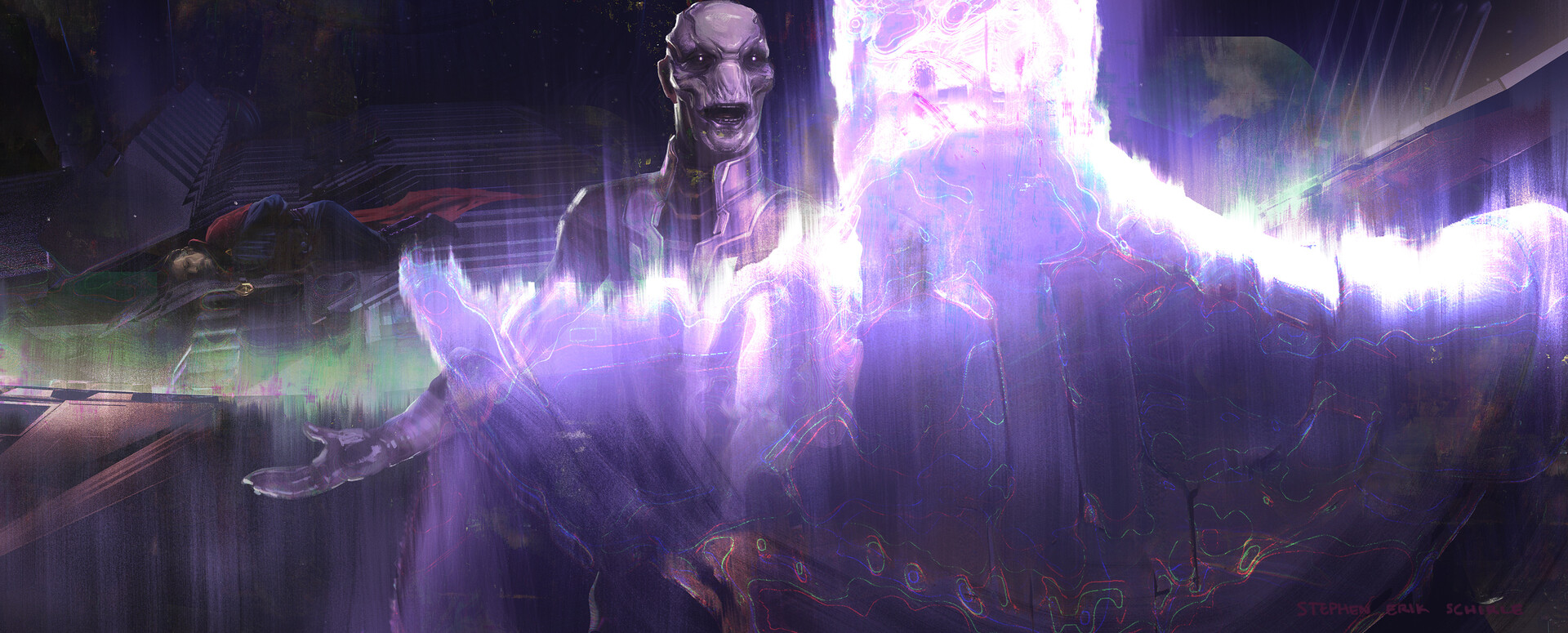 A victorious Ebony Maw reports his victory to Thanos as Doctor Strange lies prone in the background.
We really didn't see anywhere near enough of the Black Order interacting with their "father," and that only helped make the villainous crew all the more forgettable.


A defeated Loki watches on as Thanos takes the Space Stone for himself, but this looks an awful lot different to how Avengers: Infinity War actually opened.
Perhaps the God of Mischief was going to originally help the Mad Titan in his quest?


We're not entirely sure what's supposed to be happening here, but it looks like The Vision is actually fighting the Scarlet Witch!
He has his hand around her throat and she's crying, so perhaps the android was going to fall under Thanos' control due to the Mad Titan wielding the Infinity Stones?


What are your thoughts on this awesome new concept art from Avengers: Infinity War and Avengers: Endgame? As always, be sure to let us know in the comments section down below.
View original article here Source