With Cinedigm's
Acceleration
debuting on digital platforms today, ComicBookMovie has been granted an exclusive opportunity to debut this intense new clip from the upcoming action/thriller!

Ahead of the launch of Acceleration today, Cinedigm has granted ComicBookMovie an exclusive opportunity to debut the following "Have Some Pie" clip from the upcoming action/thriller.
The film, which was written by Michael Merino and directed by Merino and Daniel Zirilli, will follow a skilled getaway driver named Rhona (Natalie Burn), who is forced by her deranged former boss Vladik Zorich (Dolph Lundgren) to complete a list of five extremely dangerous assignments to save her kidnapped son from his wrath. However, with each passing minute, her job gets deadlier and deadlier as she struggles to combat the violent and depraved delinquents she's been tasked with eliminating.
Our exclusive clip previews an intense scene between Natalie Burn (The Expendables 3) and Sean Patrick Flanery (The Boondock Saints) as they exchange formalities before all hell breaks loose.
Acceleration is now playing in select theaters and is available on both On Demand and on Digital HD platforms everywhere. It will become available on Blu-ray and DVD on December 17.
Vladik Zorich (Dolph Lundgren), a villainous crime lord, is double-crossed by his most trusted operative Rhona (Natalie Burn). Vladik's propensity for power, control, and violence drives him to kidnap Rhona's son forcing her to participate in a twisted plan to eliminate one of Vladik's enemies. To keep her on a short leash, Vladik sets out the 'rules' to his 'game' and overseas Rhona's every move as she navigates the darkened streets of Los Angeles. As her son's life hangs in the balance, Rhona struggles to eliminate the most violent and depraved delinquents, however, Vladik underestimates the power of a mother's love and finds himself losing control as his devious plan.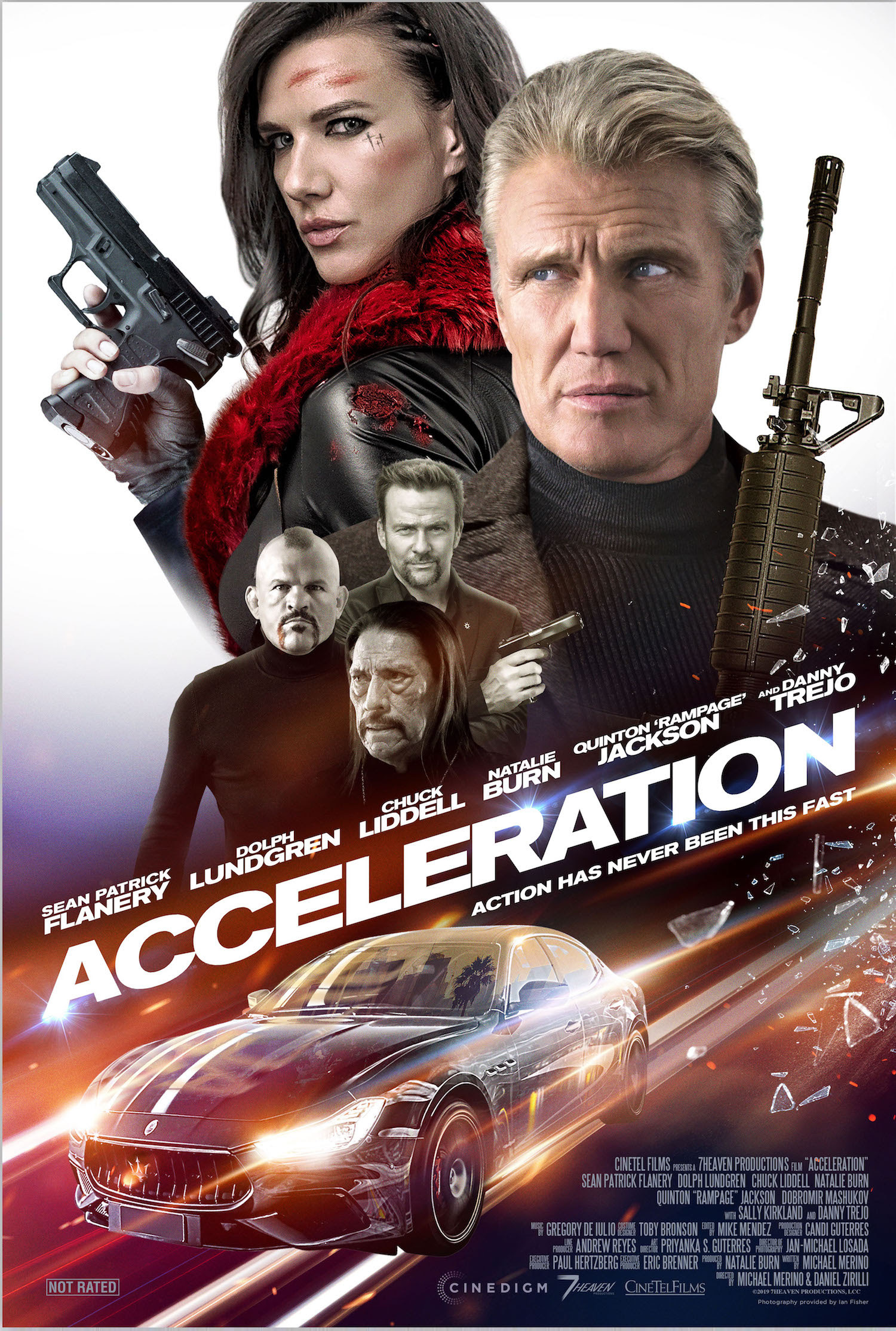 View original article here Source