Ahead of its highly-anticipated August 30th premiere, Netflix has debuted the final trailer for The Dark Crystal: Age of Resistance, and it should make fans of Jim Henson's original fantasy adventure very happy indeed.
Age of Resistance will actually serve as a prequel to the first film, focusing on the evil Skeksis' attempts to damage and corrupt the Crystal of Truth that lies at the heart of Thra, and the Gelfling heroes that undertake a mission to stop them.
The final Dark Crystal trailer is here. Join The Resistance! #darkcrystal pic.twitter.com/rbX8MFdnfU

— The Dark Crystal (@darkcrystal) August 13, 2019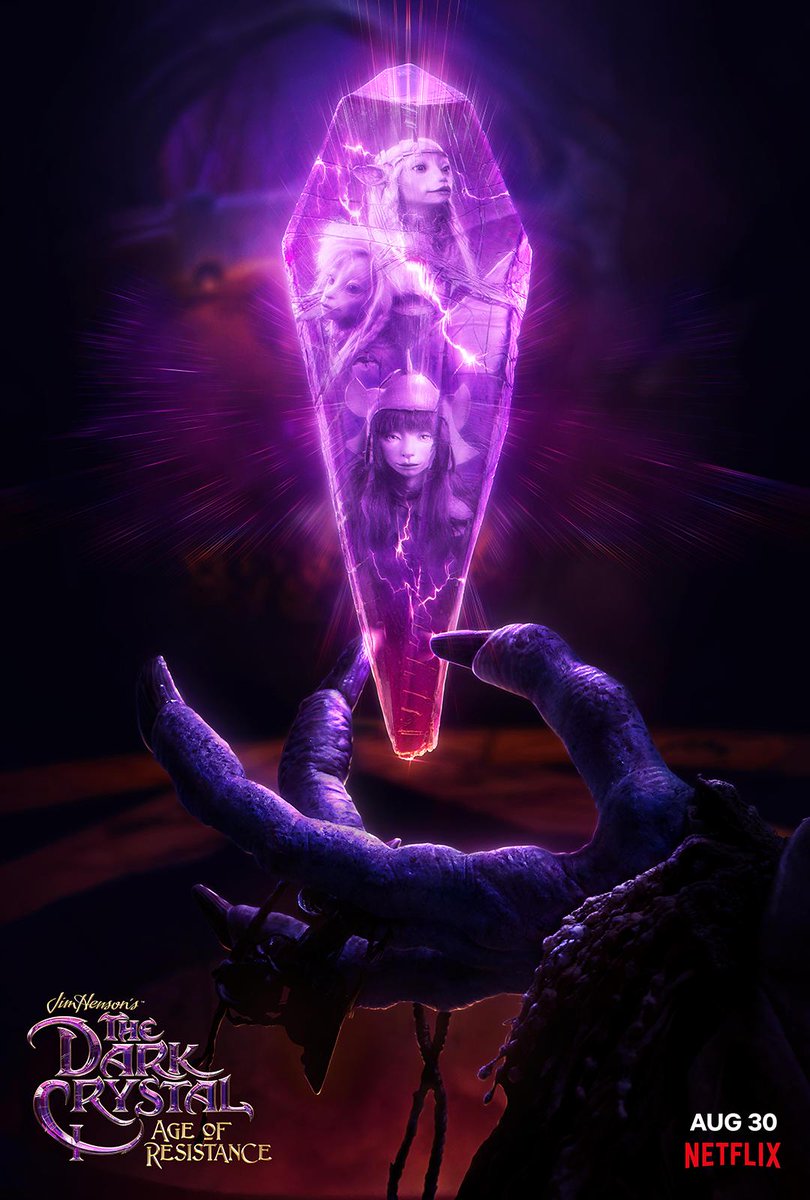 The main trio of characters are Gelflings named Rian, Brea and Deet; who'll be voiced by Taron Egerton (Kingsman), Anya Taylor-Joy (Glass), and Nathalie Emmanuel (Game of Thrones), respectively. They'll be joined by an enormous cast of A-list talent, which includes Mark Hamill, Helena Bonham-Carter, Toby Jones, Alicia Vikander, Simon Pegg and Andy Samberg.
Gelfling Characters: Natalie Dormer, Caitriona Balfe, Helena Bonham-Carter, Harris Dickinson, Eddie Izzard, Theo James, Toby Jones, Shazad Latif ,Gugu Mbatha-Raw, Mark Strong, Alicia Vikander.
The Skeksis & Mystics: Mark Hamill, Andy Samberg, Harvey Fierstein, Ralph Ineson, Jason Isaacs, Keegan-Michael Key, Ólafur Darri Ólafsson, Simon Pegg
The world of Thra is dying. The Crystal of Truth is at the heart of Thra, a source of untold power. But it is damaged, corrupted by the evil Skeksis, and a sickness spreads across the land. When three Gelfling uncover the horrific truth behind the power of the Skeksis, an adventure unfolds as the fires of rebellion are lit and an epic battle for the planet begins.
Simply click on the VIEW LIST (ONE PAGE) button below!
View original article here Source